Wartsila 20 spare parts from Damen
With more than 100 years of knowledge in engines, engine building and engine spare parts we think we can say we are experienced. Damen Schelde Marine Services today is engine spare part specialist and multi-brand supplier from parts suitable for Sulzer(New Sulzer diesel, WinGD) Wartsila, MAN B&W, Daihatsu and Yanmar. Our program covers most common used engines in the marine industry and power stations
Wartsila 20 engine is one of the most popular four stroke engines ever used on vessels and powerplants. The population is large and since many years DAMEN added this four stroke engine to our scope of supply.
Common replaced items can be found in our webshop/webcatalog and you can easily request them.
We offer a full range of spare parts, tools and consumables.
Think about Wartsila 20 cylinder liners, Wartsila 20 cylinder covers, Wartsila 20 plungers, Wartsila 20 nozzles, Wartsila 20 bearings, Wartsila 20 connecting rods, Wartsila 20 valve seat, Wartsila 20 valve spindles and many more Wartsila 20 cylinder head spare parts.
Maintenance planning
We are constantly seeking ways to unburden the client. In the future we are planning to use a system where we can remind the vessel to replace spare parts on time or when previous ordered items meet their end-of-life stage.
We can offer complete overhaul packages based on the engines running hour schedule.
Premium quality
With our long history of producing spare parts we know very well were to pay attention to when looking at quality and offering fair prices. Our parts are thoroughly checked by our in-house quality control department on the quality standards and regulations. The design specifications are checked and items are measured if they meet the tolerances to ensure a proper fit. Our strict ISO9000:2015 accredited quality management system meets the highest standard and therefore we delivered our parts with 1 year warranty(1,5 years if stored first)
Availability
Damen Schelde Marine Services global logistics management gives us the strength to response fast and cost-effective and we can ensure on time delivery. We can always offer from different locations depending on where the vessel is.
Our in-house forwarding department Maritime Logistics takes care of direct shipment if the part is on stock. They give you a competitive price for shipping where ever you need the part.
Safety and emission compliance
Warstila 20 premium quality parts from Damen contain class certificates on applicable items such as Wartsila 20 cylinder liners for example. For emission compliance applicable items, such as Wartsila 20 fuel nozzles and Wartsila 20 fuel pumps, they contain NOx/SOx markings according original specifications.
Spare part catalogue
In our webcatalog you can easily find all spare parts that are suitable for Wärtsilä 20 diesel engines. Click the button below to enter the catalogue for only Wartsila 20 spare parts. You can search for part numbers as listed in the code book or search on description from the item you require.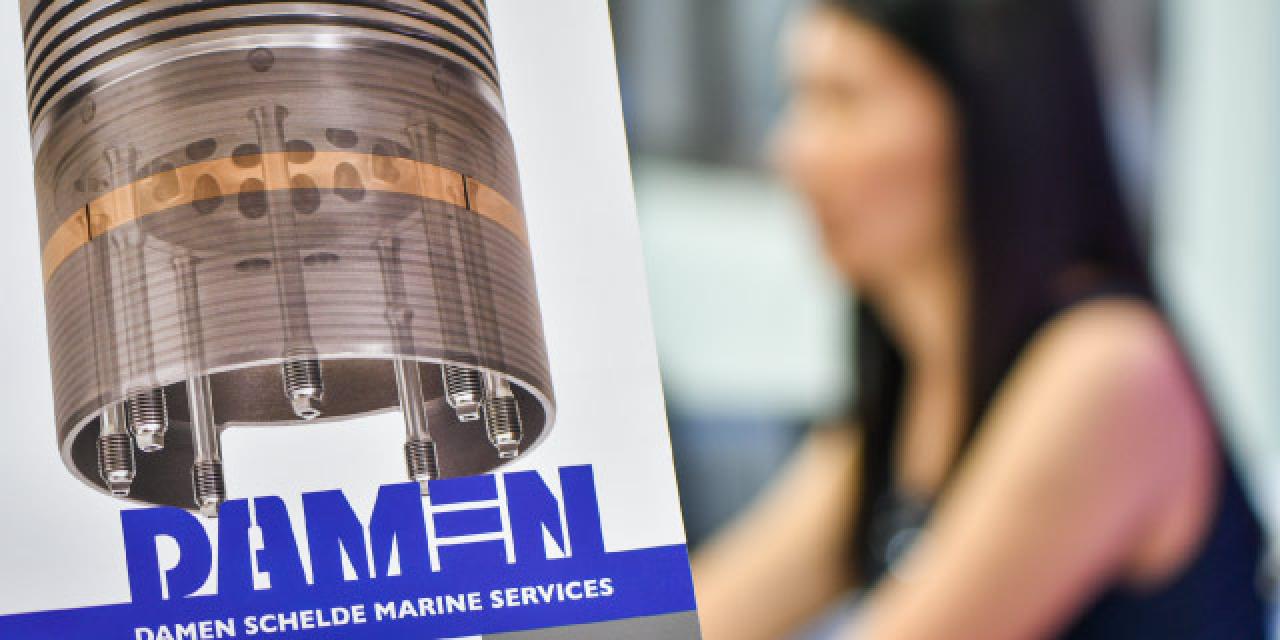 Receive an answer within 12 hours
High quality parts and services you can rely on
We help you with the right execution
We can import your whole fleet with relevant engines
We give support on your procurement system
Specialists in engine parts with 140 years of experience
More than 250.000 parts available
European and Asia region offices
Contact us by email, chat with us or via whatsapp