About the Sulzer RL engine types
RL56, RL66, RL76, RL90 are the engine types Damen Schelde Marine Services supplies premium quality parts for. The RLA56, a small bore two-stroke engine was introduced in 1977, incorporated the basic design concept of the successful RND and RND-M serie but extended the power range at the lower end.
The RLA of comparatively long stroke design, was the first model in the RLA series. Major features of the RL types were:
A bedplate design with integrated thrust block
A semi-built or monobloc type crankshaft without a separate thrust shaft
Location of the camshaft gear drive at one end for engines of four to eight cylinders
Multiple cylinder jackets
A bore-cooled piston crown
Modified crosshead
A new design of air receiver
Available parts for Sulzer RL engine types
As previous Sulzer engine builder licensee Damen Schelde Marine Services have built many executions from the RL types. As former builder of these types we are still able to produce and supply relevant parts for this engine. We stock and supply still today many parts for the RL engine type such as cylinder liners, piston crowns and parts such as rings, stuffing box parts such as scraper rings, bearings, fuel equipment, studs and bolts and many more parts.
Quality for Sulzer RL types
With a dedicated quality department, former producer of the specific parts, owning all relevant drawings and sketches and a ISO certification we meet a high quality level of the parts. In all the years of manufacturing and supplying the relevant parts we are a trusted partner for high quality parts with a fair price. We always intend to supply a high quality level for Sulzer RL engine types and Original Engine Manufacturer parts where possible, or similar or better quality.
Advice for Sulzer RL types
We can imagine you are not aware of all replaceable parts you may need for your Sulzer RL56, RL66, RL76 or RL90 two-stroke engine. To keep your engine running you are obliged to overhaul your diesel engine with specific running times such as 24.000 and 32.000 running hours. As former Sulzer licensee builder we can help you with a complete package of parts to arrange an overhaul or we can recondition specific parts within a short time frame. You can choose what parts or services you need from us and if you arrange the labor on a reconditioning job yourself with a service partner.
Fuel switch for Sulzer RL type
With the coming fuel switch in sight it is good to think about replacing parts that are related to the new fuels. According makers specification we offer parts according the latest executions. In this case you can think of fuel equipment with carbon coating for example. Since the introduction of the Sulzer RL type until today we have adopted and adapted all relevant upgrades on parts and can also assist with an upgrade for specific parts.
Why buy Sulzer parts at Damen Schelde Parts
More then 5.000 parts available for Sulzer RL engine types
High quality parts with inhouse quality control
ISO certified according 9001:2015
Trained personnel and dedicated Sulzer specialist
Supplied with certificate for applicable parts
Dedicated forwarding department
Your whole fleet in one database
Access to relevant drawings and sketches
Complete package of parts and services
Find, request and buy parts for Sulzer RL engines
To find a reliable partner for your marine diesel engine that can advise and propose suitable parts can be challenging. Damen Schelde Parts we want to unburden the client by offering a complete package of parts, overhaul sets and additional services such as reconditioning and exchange based parts. All parts and services focused on the Damen quality level and you can expect a proper level of expertise with trained personnel, fast replies and a complete database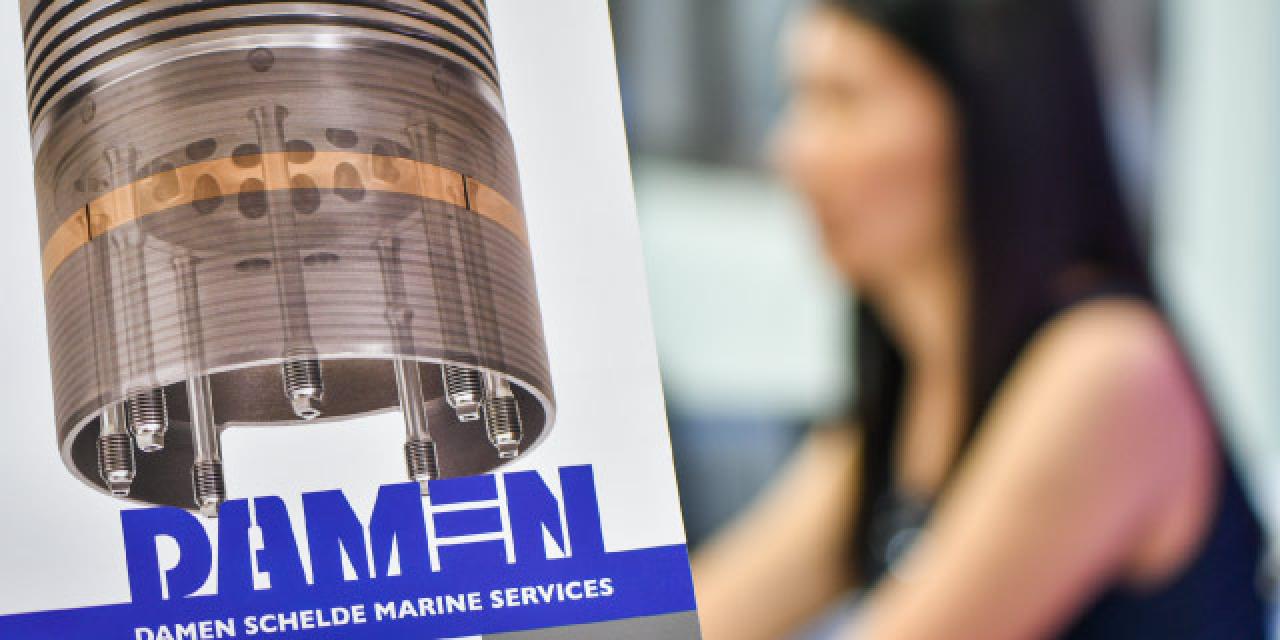 Receive an answer within 12 hours
High quality parts and services you can rely on
We help you with the right execution
We can import your whole fleet with relevant engines
We give support on your procurement system
Specialists in engine parts with 140 years of experience
More than 250.000 parts available
European and Asia region offices
Contact us by email, chat with us or via whatsapp