The essence of a diesel engine is the introduction of finely atomised fuel into the air compressed in the cylinder during the piston's inward stroke. It is, of course, the heat generated by this compression, which is normally nearly adiabatic, that is crucial in achieving ignition. Althoug the pressure in the cylinder at this point is likely to be anything up to 185 bar, the fuel pressure at the atomiser will be of the order of 1300 to 1800 bar.
There is a body of evidence to suggest that high injection pressure at full load confers advantages in terms of fuel economy, and also in the ability to digest inferior fuel.
The very high standard of reliability and life now attained by modern fuel injection systems, notwithstanding their basic simplicity, belies a considerable achievement in painstaking research by fuel injection equipment manufacturers.
In essense Damen Schelde Parts supplies all necessary parts for a complete fuel injection line. Parts such as the injector, known as injector needle valves, nozzles, nozzle body, atomizer, fuel pump, plunger and barrel, fuel pipes also known as high pressure pipes can be supplied from stock point in Europe and Asia region.
Atomizers, nozzles and fuel injection parts for Wärtsilä, MAN B&W engines
In essence atomizers, nozzles are the same items but with a different name and are part of the fuel injection system from a marine diesel engine.
The fuel injection valve exist out of several parts such as nozzle holder, nozzle body, intermediate spindle, spring, o-rings, dowel pins nut and washers, retaining nut and inlet connector. As the fuel injection valve is an important part of the engine and these parts require to be overhauled within specific timeframes Damen Schelde Marine Services keeps items such as nozzle holder, nozzle body and other replacement parts on stock.
Fuel injection valve assembly for Yanmar and Daihatsu four stroke marine diesel engines
The layout from the fuel injection valve is in basic lines the same as the two stroke types but parts can be named differently and the looks and build up are slightly different. We can offer complete fuel injection valve assembly sets but loose parts can also be ordered according code book numbers. Think of nozzle assemblies, nozzle holders, nuts, spacers, seats, pins, springs, and O-rings.
Fuel pump and parts
To pump the fuel in to the engine via the atomizer there is the fuel pump with many parts that needs to be overhauled every specific given amount of running hours.
Most common, stocked, requested and sold part is the plunger and barrel. At Damen Schelde Marine Services we have latest executions on stock with carbon coated plungers. The coating is suitable for LSMGO (Low Sulphur Medium Gas Oil) and can handle the temperature better then other coatings.
Not only we are specialized in plunger and barrels but also other related fuel equipment are part from our supply program. You can request nut, screw, spring guide, suction valve, thrust piece, sealing ring, puncture valve, gasket, O-rings, discs, and many other items to overhaul the fuel injection pump from a marine diesel engine from the brand Sulzer, Wärtsilä, MAN B&W, Yanmar and Daihatsu.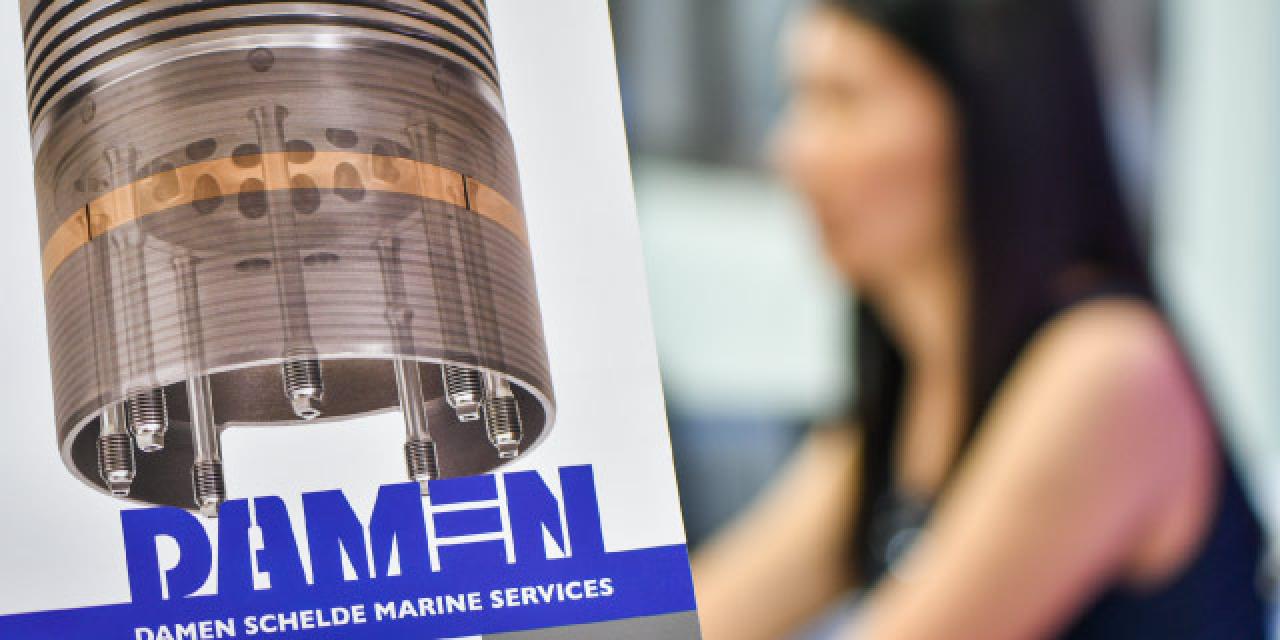 Receive an answer within 12 hours
High quality parts and services you can rely on
We help you with the right execution
We can import your whole fleet with relevant engines
We give support on your procurement system
Specialists in engine parts with 140 years of experience
More than 200.000 parts available
European and Asia region offices