A connecting rod is located between the crosshead and the crankshaft and has the function of transmitting the firing force and together with the crankshaft converting the reciprocating motion in to a rotary motion.
The connecting rod is made from drop forged steel and on older engines the bottom of the con rod, as it is also known, terminates in a flange that is also familiar as a Marine Palm which is bolted to the split bottom end (crankpin) bearing. On older engines the bearings used to be white metal thick wall bearings, scraped to fit. Clearances were adjusted by inserting or removing shims between the bearing halves. Modern bearings are of the "thinwall" type, where a thin layer of white metal or a tin aluminium alloy is bonded to a steel shell backing. The clearance on these bearings is non adjustable; When the clearance reaches a maximum the bearing is changed.
At the old engine parts factory in our former production plant in Flushing, Damen Schelde Parts used to produce connecting rods for a bore size up to 960 mm.
Now a days we supply connecting rods / conrods for Sulzer, Wärtsilä and MAN B&W engine types with bore sizes from 350 mm up to 960 mm.
With a large stock database for two stroke connecting rods and additional items such as bearings Damen Schelde Parts is a trusted supplier. With our in-house quality department we strive to meet the highest standard according makers specifications.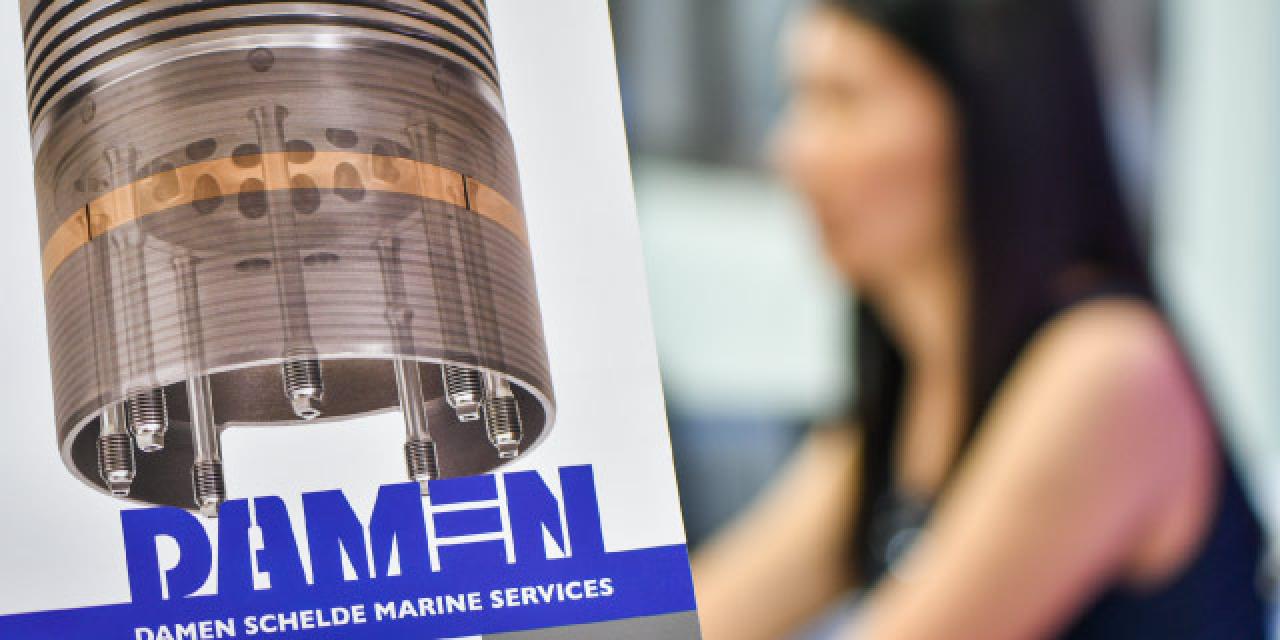 Receive an answer within 12 hours
High quality parts and services you can rely on
We help you with the right execution
We can import your whole fleet with relevant engines
We give support on your procurement system
Specialists in engine parts with 140 years of experience
More than 250.000 parts available
European and Asia region offices
Contact us by email, chat with us or via whatsapp