Since very early times, people have found that they could make contacting surfaces slide better and transport heavy object by inserting rollers between them, or by somehow applying water or lubricant to those surfaces.
In a plain bearing, the pressure generated in the fluid between the bearing and shaft support the load applied to the bearing. Only sliding friction is generated in a plain bearing. Generally the bearing surface support the shaft in a plain bearing, and the surface and shaft slide against each other.
The structure of plain bearings can be classified as single-layer, double-layer, or multi-layer according to the constituent materials.
A bearing requires many kinds of characteristics. The most important thing is the overall strength and stability of the shape, and steel is the best material to ensure these characteristics. In addition to this, the bearing needs to have unique wear resistance, fatique resistance, conformability, anti-seizure, and embeddability characteristics, etc.
At Damen Schelde Marine Services we have produced bearings for engines up to bore size 900 mm.
The rotational power of a ship's propeller is determined by the power produced by the marine engine to rotate the crankshaft. The crankshaft of the main engine is supported and connected to the connecting rod via main Bearings whose main function is to transmit the load without any metal to metal contact.
At Damen Schelde Parts we have bearings for our complete scope of engines in several material types. Not only we offer the standard sizes of bearings but also undersize or oversize executions are avialable.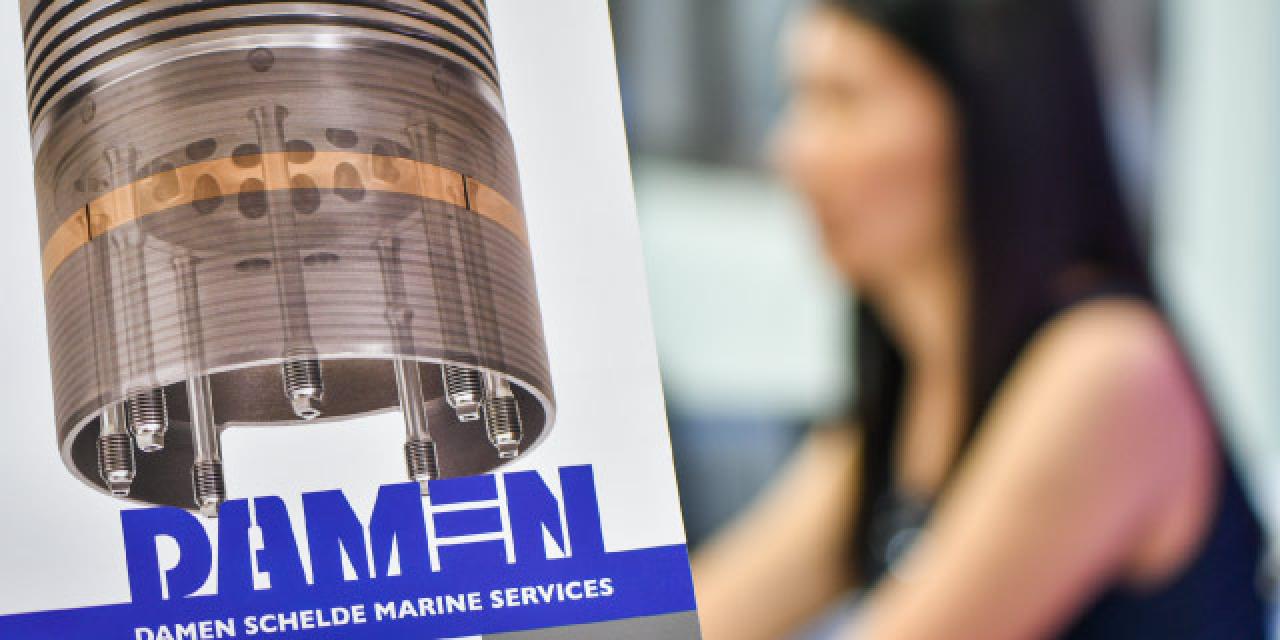 Receive an answer within 12 hours
High quality parts and services you can rely on
We help you with the right execution
We can import your whole fleet with relevant engines
We give support on your procurement system
Specialists in engine parts with 140 years of experience
More than 250.000 parts available
European and Asia region offices
Contact us by email, chat with us or via whatsapp